When you support small businesses,
you're buying into something bigger.

Small businesses are the beating heart of America. But in 2020, in the midst of a pandemic,
almost half of all small businesses in the US faced the possibility of closure.

Facebook needed to remind people that we all have a part to play
in the survival of the places we love.
And, with the right support, many can make it through the year ahead. To illustrate the need to act, we chose the story of recently closed Coogan's, a place that was legendary to the people of Washington Heights, as this once vibrant restaurant and bar became our symbol for the fight many small businesses were facing against equally uncertain futures.

Featured in Ad Age

and

Clio.

We didn't have to search far and wide for beloved small businesses across the country.
We dicovered:
Cape and Cowl Comics
in California,
Magnolia Room
in Atlanta,
Windy City Boxing
in Chicago, and
Russian Turkish Baths
in New York. After interviewing dozens of these small business customers and employees, the recordings were compiled into audios and aired on the podcasts
The Daily
and
Stuff You Should Know
.
OOH and social highlights multiple small businesses around America that are too beloved to let go. From record stores to comic book shops, watering holes and soul food staples, over 2000 small businesses across 10 cities are featured as either the subject matter or
as a media channel.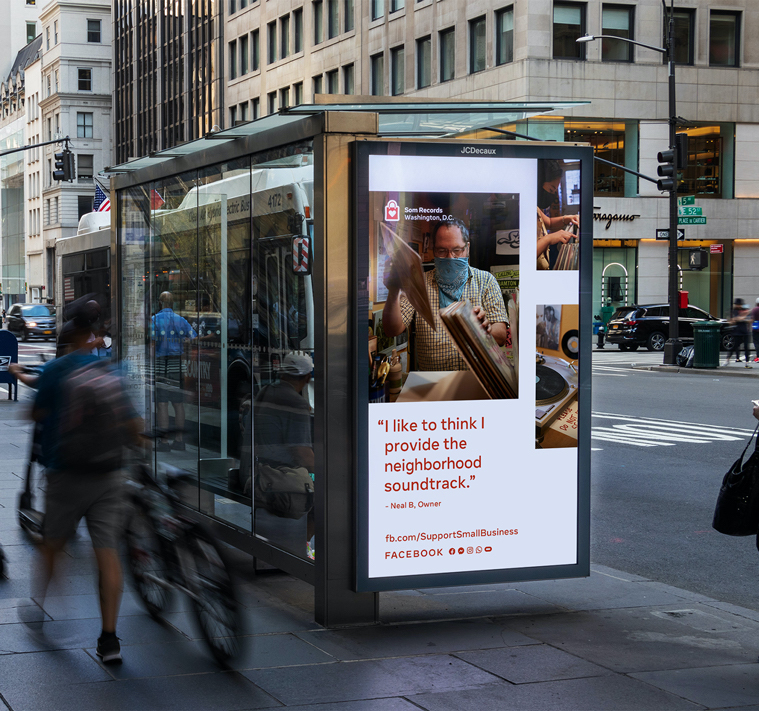 Agency:
Droga5

Director:
Miles Jay

Cinematographer:
Bradford Young

Team: David Droga, Felix Richter, Jono Paull, Dustin Tomes, Tom and George McQueen, Thom Glover, Kia Heinnen, Vanessa Bittante, Maria Kouninski, Jenny Yoon